Situated less than a mile away from Beeston Castle, Conway Centres, Beeston is housed in a former primary school.
The different locations available for study from Beeston include Bunbury Church, Beeston Castle and the Shropshire Union Canal, all of which are within easy walking distance of the centre. Peckforton woods and the local organic dairy farm are also popular with visiting courses.
Students can cover aspects of the KS1 Science and Geography curriculums, participate in orienteering, problem solving and work together to build dens involving design and technology.
Facilities
Outdoors: Activities are integrated into the stunning local area.
Indoors: Classroom facility suitable for indoor study and art activities.
Other facilities: Dining and chill-out areas
Security: The centre site is fully secure with boundary fencing and coded accommodation access.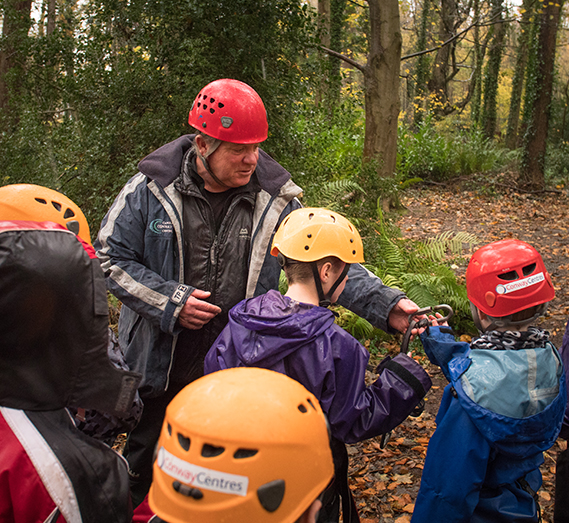 Activities
We have a huge variety of activities to choose from, each designed to help strengthen relationships, learn new skills and build confidence.
Accommodation
Beeston accommodates up to 40 students and 6 staff, with three dormitories for students and 3 separate rooms for staff.
Make a Booking
Location and Travel
Nestled in the Cheshire countryside and within an hour of Chester, Liverpool and Manchester.
The Conway Centre - Beeston, Peckforton Rd, Beeston, CW6 9TR
Key travel times by road:
| | |
| --- | --- |
| Chester: | 30min |
| Liverpool: | 1h |
| Manchester: | 1h |
| Birmingham: | 1h 30min |
| Bristol: | 2h 45min |
| Cardiff: | 4h 15mn |
Get In Touch
Make a Booking